Visite nuestro sitio web en Español
Welcome To Dr. Alba Reyes Sagiv Skin and Hair Transplant Institute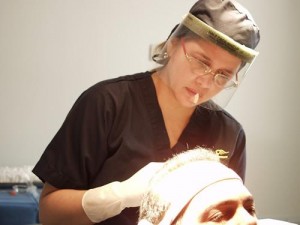 The Skin and Hair Transplant Institute was established in the year 2000 to use the latest surgical techniques and offer full hair restoration with personalized care.
Our vision is to ensure that each patient is fully satisfied with his/her results, and receives individual attention, thereby distinguishing us from other franchise and high volume facilities.
To ensure state of the art quality care, we feature one of the most modern facilities available in comfort, equipment, and sterilization — all in a tropical island setting of the Dominican Republic, which is just a few hours by flight from the USA.
"I am very happy with the procedure and I was very amazed on how loving and caring Dr. Alba Reyes is. Just by
talking to her you can feel that she cares for her patients and wants to do the very best job that she can.I
will always remember her and always be grateful." – A Satisfied Patient
Dr. Alba Reyes is the first physician in Latin America to be admitted to the American Board of Hair Restoration Surgery.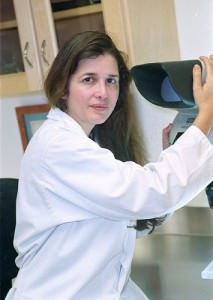 Dr. Alba Reyes is the expert pioneerof Micro Follicular Unit Transplant (FUT) and Follicular Unit Extraction (FUE) in Dominican Republic. Her expertise has helped thousands of patients to replace baldness with natural hair and obtaining a more youthful look.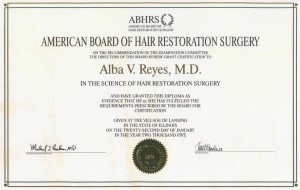 World Class Hair Surgery Experience: Dr. Alba Reyes' reputation as a world-class surgeon comes from her satisfied patients. She has consulted and helped thousands of patients who sought her help and recommendations in the area of hair loss and hair transplant surgery. The areas in which she has earned international reputation are:
Diagnosis and Treatment of Scalp Disorders and
Surgical and Medical treatment for Hair Restoration.
Why Dr. Alba Reyes Sagiv?
Our most advanced and modern facility can rival any clinic worldwide.
Each full hair restoration is at a flat fee (not pay per graft) at 50-70% lower than costs in the US (when comparing a similar procedure by a reputed

and American Board Certified

surgeon in the US) due to much lower operating costs
100% Results Guarantee to each Patient
Enjoy the tropical island and beach before and after your treatment with assisted travel planning at a discounted rate (proper hat/cap is required for the first 3 months to protect your sensitive skin from sunlight)
---
Following are our latest patient success stories. It gives us great satisfaction to make our patients happy with the results.
Patient Testimonial Video with English Subtitles: Christian Carabias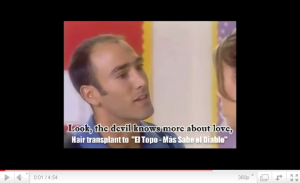 Video testimonial showing the amazing positive effect of a successful hair transplant surgery on a balding man.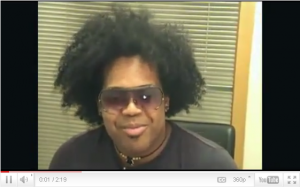 Following is a video of Bruce, one of our dear patients from USA.

Patient Testimonial video in Spanish: Sr. Jose Virgilio Pena Suazo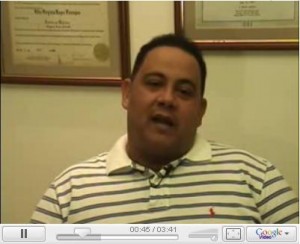 Patient Testimonial video in Spanish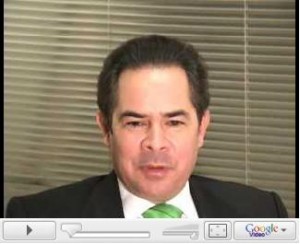 Patient Testimonial video in Spanish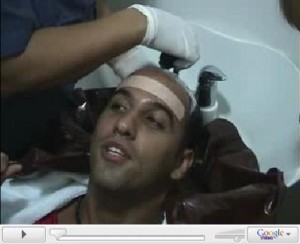 Following is a patient testimonial video 2 years after successful hair transplant surgery in Feb 2007.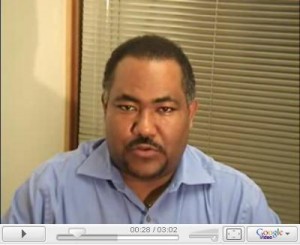 ---
Micheal Miguel Holguin, a famous media person in Domincan Republic, had a successful hair transplant surgery.
Media Report (2009) in PDF format (in Spanish)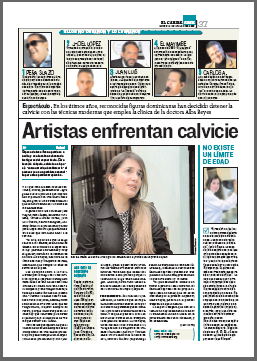 Following is an interview with Dr. Alba Reyes Sagiv in the program of Teo Veras in the radio station "La 91" (La 91 fm)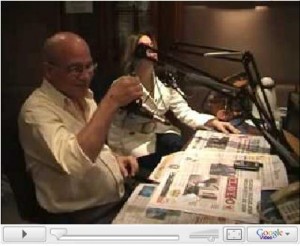 Following is an interview conducted with Dr Alba Reyes in Telemundo NBC, an international TV channel. The interview is in Spanish.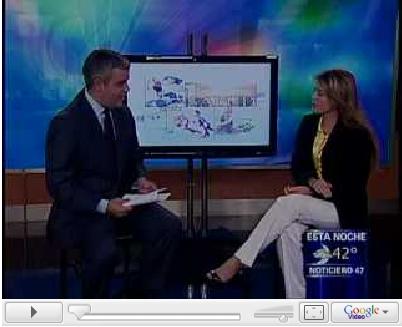 Dr. Alba Reyes is featured at International Society of Hair Restoration Surgery.
As a member of the ISHRS (International Society of Hair Restoration Surgery), Dr. Reyes regularly visits different reputed centers in Brazil, USA, and Canada.
Learn more about Dr. Alba Reyes and her expertise.
———————–
For examples/demonstration of successful results, see our Hair Transplant Case Studies for yourself. And we invite you to read our Patient Testimonials.
Check out the Frequently Asked Questions to learn more about Hair Transplant Surgery. To ask your specific questions, please Contact Us or request a Free Consultation on your specific case.