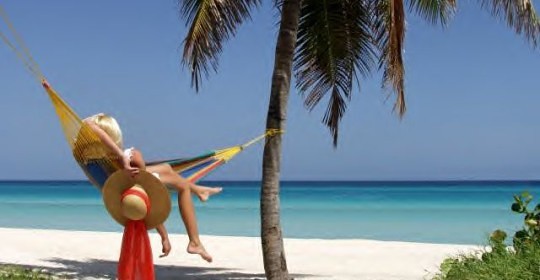 For a long time the Dominican Republic has been a hot spot for tourists and celebrities from across the globe.
Many come to enjoy a few weeks in the sun, and enjoy the colorful Caribbean atmosphere that can be found in the Dominican Republic.
The Dominican Republic has been a favorite destination for tourist looking for a tropical and colorful Caribbean atmosphere for a vacation, whether it is for a weekend or for several weeks per visit.
The proximity of the Dominican Republic to the USA has helped in creating a constant stream of celebrities visiting the Dominican Republic. It is just 1.5 hours flight from Florida, 3.5 hours from New York, and 8 hours from Spain. Most major airlines have frequent flights to the Dominican Republic.
For many celebrities, one of the main attractions for visiting the Dominican Republic is the anonymity and escape from hectic lives in the spotlight, which enables them to unwind, relax and recharge. The island is packed with nature, with secluded beaches and resorts, oceanfront villas and large country estates that offer a private and relaxing holiday.
Following are just some of the numerous famous personalities who have visited the Dominican Republic.
Singers & Musicians: Shakira, Enrique Iglesias, Chayanne, Marc Anthony, Jennifer Lopez, Christina Aguilera, Ja Rule, Michael Jackson, Frank Sinatra, Sting, Carlos Santana, George Hamilton, and Julio Iglesias, the world famous Spanish singer. In fact, Micheal Jackson got married to Lisa Marie Presley (daughter of Elvis Presley) in a private ceremony here in 1994, and Julio Iglesias owns property in the DR and has even become a Dominican citizen.
Hollywood Actors: Robert De Niro, Michael Douglas, Tim Robbins, Susan Sarandon, Vanessa Williams, Vin Diesel, Brad Pitt and Angelina Jolie, Chris Tucker, Andy Garcia, Matt Dillon, William Baldwin, Giancarlo Esposito, Mimi Rogers, Joe Pantoliano, Robert Davi and Marcia Gay Harden have been spotted on the islands's streets and beaches.
Athletes: Michael Jordan, Barry Bonds, Mike Tyson, and Jack Nicklaus
Businessmen: Bill Gates, Donald Trump
Politicians: Former presidents of the USA, Bill Clinton and George Bush have visited multiple times, and the King of Morocco, Mohammad IV invited 300 members of his court for a party.
Leave a reply →