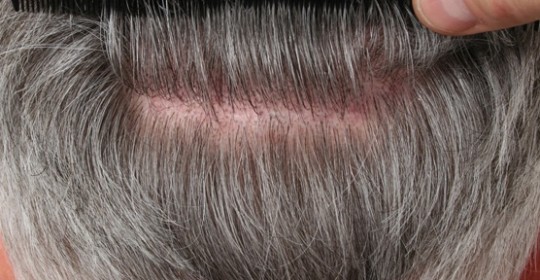 Question: I am 39 years old Caucasian male, and I am considering Hair Transplant Surgery to treat my baldness. I have balding on the top of my head but I have lot of hair on the sides and back of my head. My question is this: Is it possible to use the strip method of hair transplant more than one time, without depleting the donor area? Your inputs will be of great help. Thanks and Best Regards.
Answer: The hair transplant procedure is a relocation of permanent follicles from the donating zone (lateral and posterior area of the head) to the balding area where the patient lost his/her hair. The follicles will not regenerate themselves in the donating zone. By taking the follicle from the donor zone we are relocating the follicles (cells) in top the area where the hair density is low. In most cases, with a correct approach by the surgeon, the donate zone could be extract few times (5 times or more) to get more permanent follicles for relocation. In your particular case; Caucasians patient with good hair density in the donor zone; you probably will be able to have few strip procedures.
———————–
For examples/demonstration of successful results, please see our Hair Transplant Case Studies. And we invite you to read our Patient Testimonials.

Check out the Frequently Asked Questions to learn more about Hair Transplant Surgery. To ask your specific questions, please Contact Us or request a Free Consultation on your case.
Leave a reply →