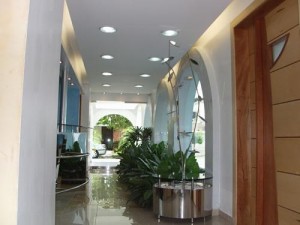 The Alba Reyes Sagiv – Skin and Hair Transplant Institute
– was established in the year 1999 in the Dominican Republic – to use the latest surgical techniques and help patients get full hair restoration with a personalized treatment.
We ensure that each and every patient receives personalized individual attention from Dr. Alba Reyes in the institute. Unlike at most other franchise and high volume facilities that are common in the US, Canada and Europe, with us you will enjoy the peace of mind, knowing in advance that only Dr. Reyes will do your surgical procedure.
To offer the best and most secure treatment, the institute has a very modern facility – employing the latest technology in hair surgery and medicine to achieve a totally natural result.
The technique that is used for treating most patients is the MSFU (Mega session Follicular Units transplant) and a more recent version of it is what only a few surgeons (worldwide) have the capacity to perform the SMSFU (Super Mega session Follicular Units transplant), in which thousands of hair follicles can be transplanted in a single procedure lasting five to ten hours.