Hair Loss seems to cause much more pain and stress in female gender than in men.
We have helped many women to regain their hair and youthful look, and stop suffering from hair loss.
Following is an example of a female patient who was suffering from hair loss. For more details on this case study, click here: Female Hair Transplant Case Study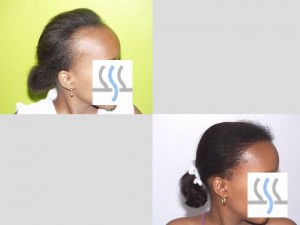 Please also read this page on our website: Understanding Hair Loss in Women
———————–
For examples/demonstration of successful results, please see our Hair Transplant Case Studies. And we invite you to read our Patient Testimonials.

Check out the Frequently Asked Questions to learn more about Hair Transplant Surgery. To ask your specific questions, please Contact Us or request a Free Consultation on your case.